While working on our radio show, Oliver Howlett and I developed a short sitcom called Those Who Wait. We wrote a pilot episode, and then re-edited it into three 'BLAPs' for a Channel 4 competition.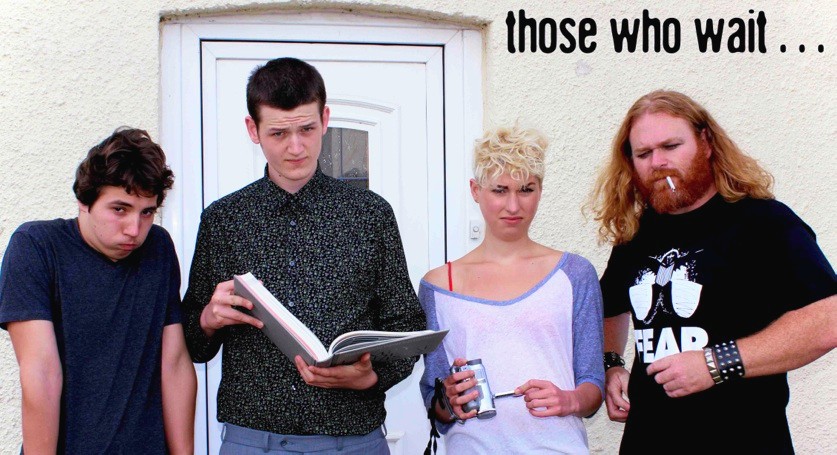 We produced these in late 2012 (after graduation) with a fantastic cast who really got on board with the project. While we didn't win the competition, we got praise from the Sky submissions team and it was the embryo of later projects
The Premise
Jack, Lynnie, Felix and Rupert have just moved into their university digs. A property formally owned by an old lady who just passed away. Lynnie decides to film the moving in process so that they can remember how they got to know each other.
While this show is rough around the edges, and has many jokes I simply wouldn't include now (typically the more vulgar ones), it is included to demonstrate that even in 2012 I was refining and producing comedy.
The Cast
Matt Swan as Jack
Ross Foley as Rupert
Lily Morgan as Lynnie
Julian Seager as Felix
With
Lou-Lou Mason as Helen and Nigel Howells as Tony.